Do you want your buildings to feel safer? Do you want to ensure your parking lot stays secure? Look no further- Secure Touch Technologies is proud to offer you top-of-the-line secure access to your building.
We will install your state-of-the-art access door, allowing for secure remote building. The doors can be used for entry and exits, ensuring your commercial or residential building stays safe 24/7.
How to Access
Our highly secure, highly customizable doors allow for multiple ways of access, such as: keycards, fobs, and fingerprint reading. Notably, our keypads and card readers are compatible with multiple types of cards! We work with everything from photo ID badges to classic keycards and key fobs. We can work with the IDs you currently have, or for both residential and business, help you transition to newer, more secure methods such as fingerprint readers!
Our doors can also be accessed with remote management via the internet, ensuring that any needs are swiftly met. Our remote doorman service also provides the same level of comfort and help.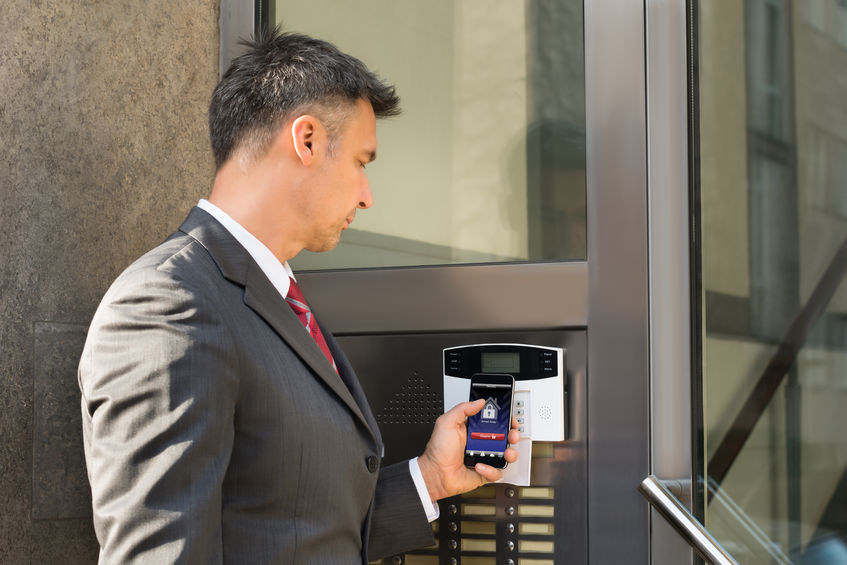 Benefits of Access Door Security
You deserve to feel safe in your home and place of work. Keeping unwanted visitors or solicitors away is a breeze with our system! With our state-of-the-art technology, you can track who is coming and going, and in tandem with our other offerings, such as CCTV, keep an eye on things and ensure everything is in order.
By having Access Door Security, you not only provide everyone with peace of mind, but you can also save money, time, and energy! Gone are the days of calling a 24-hour locksmith if an employee gets locked out; now, all they need to do is a quick scan of their ID or their fingerprint!
Our remote doorman service also provides extra care and security in situations where it is a new employee without access yet, or a guest coming to visit who was permitted to park in your lot.
Begin prioritizing your safety and security. Secure Touch Technologies offers our services in Brooklyn, Queens, Manhattan, and on Long Island.
Our Recent Installations
See What Our Customers Are Saying